Recruitment agency in Lyon
Potentiel, recruitment agency in Lyon, expert in hiring managers and senior executives. Our philosophy is a commitment to people-centric recruitment!
We work with you at every step of the recruitment process and aim at recruiting someone for the long-term. Potentiel meets its customers, gets in contact with the company's leaders and builds a relationship…
A recruitment agency:
Expertise at the service of your company

WE UNDERSTAND
Our consultants have over 20 years experience working with companies. They support our customers to identify and understand their recruitment needs and provide personalized advice.

WE HUNT
Our experts have received extensive training and identify and approach the best executive profiles with the most skills that meet our customers' needs.

WE ASSESS
The Potentiel method assesses applicants' skills and soft skills. We provide individual, tailored follow-up throughout the process in order to find out if the applicant is the right person for the position.
Calling upon Potentiel Conseil
has many advantages

Nearly half of French companies outsource their recruitment process to specialized agencies.
The goal is to hunt for and find the best profiles and provide tailored support and customer experience to your company. Whether you are a small or intermediate size business or even a major group, we can accompany you!
No matter your industry, our knowledge of the market enables us to help recruit in areas including agri-food, industry (cars, railway, industrial vehicles, mechanics), IT, heath, retail, finance, services and banking, real estate, construction, luxury goods, beauty and sports. We also recruit for all kinds of roles: we can source in digital, marketing, IT, management, human resources… We will find the ideal candidate, whether you are looking for a sales representative, a manager, a leader, or a director…
Our consultants work anywhere in France, including Lyon and the Rhône-Alpes region: Chambery, Annecy, Valence and Grenoble…
You may be wondering why you should ask Potentiel to help you recruit your future staff? Here are a few reasons to consider.
With our recruitment agency, enjoy having high-quality executives as employees
By using the services of our recruitment agency, you can mitigate risk and avoid errors in judgement more efficiently, such as a lack of assessment. Our advisers take your needs into account and select only the applicants who fit your job description, who have the skills and resources required for the job – and most importantly, who share your values. Before we introduce them to you, these applicants are assessed several times and only the best profiles are sent to you by the agency for an interview.
Use a recruitment agency to save time
Is the hiring process for new employees not part of your HR department's job description? Why not outsourcing the process? Delegating offer management, job descriptions, careers, sourcing, and applicant assessment to a team of experts will help you save time. This method will also save you on management costs.
More transparency with Potentiel
Our recruitment agency keeps you informed at every step as we recruit your future employees. We also pride ourselves on providing you all data and assessment criteria. The Potentiel recruitment agency is committed to implementing human relations based on trust, communication and transparency with its customers. To learn more, do not hesitate to contact our agency.
Applicants: why go through a recruitment agency?
While our Potentiel recruitment agency offers many advantages for companies, it also is committed to helping applicants looking for a permanent position in Lyon, in the Rhône, Alpes, Auvergne Rhône-Alpes areas and all over France. Indeed, we put forward your application and ensure that it is reviewed to its full potential by recruiters. With the support of one of our advisors, you can also benefit from attractive offers that match your profile.
Receive advice from recruitment specialists to improve your CV and go through the necessary steps to be attractive to companies. With Potentiel, multiply your odds of finding a job quickly in Lyon, the surrounding area or the region!
Are you looking for a position?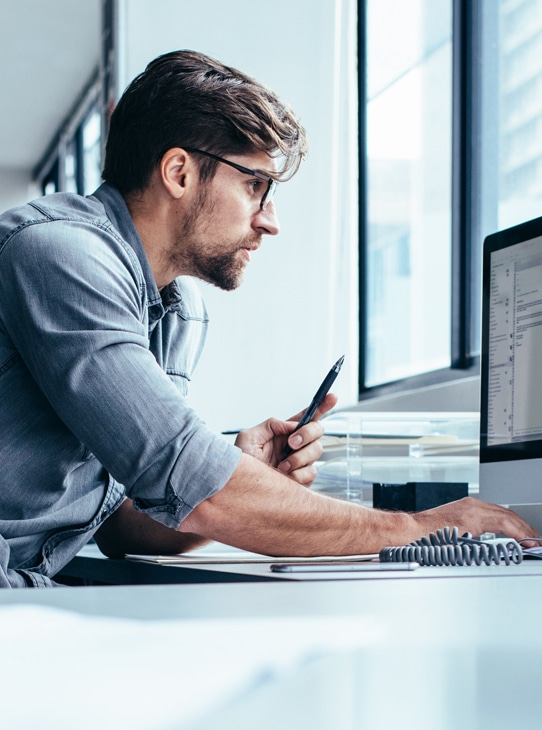 Contact the Potentiel
Lyon agency

16, rue Fréderic Mistral
69300 Caluire-et-Cuire
Telephone: 04 78 42 33 54

1, Place de Wagram
75017 Paris